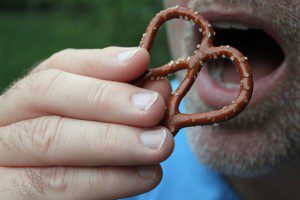 When you are on the go, sometimes you want to stop and get a little something to snack on,  grab a cup of coffee, or a nice, cold fountain drink.  The most convenient place to get everything you are craving is a local convenience store.  Convenience stores offer a wide selection of snacks and carry a lot of things you can't find other places. Whether you are on your way to work, running errands, or just looking for a treat, the gas station is the perfect place to stop.
A convenience store carries a wide variety of drinks, so no matter what you are looking for, they are bound to have it.  They have a large variety of fountain drinks to choose from, so no matter what kind you want, you can get it.  They also have several different sizes to choose from.  Many convenience stores also sell slushies for kids, or kids at heart.  If you are looking for a hot drink, they have coffee and hot chocolate with choices of cream, milk, coffee creamers, and sugars to add to make it just like you like it. Convenience stores also have a huge variety of bottled sodas, juices, water, and milk. No matter what you want, they have it.
Another great thing about convenience store snacks is the selection of candy and chips they offer.  They have most kinds of candy bars, sour snacks, gummy snacks, suckers, hard candy, licorice, and everything in between.  If it is something salty you are after, they have several different types of chips, pretzels, and popcorn to satisfy every craving.
Next time you are in the mood for snacks, stop by a Cubbard Express near you.  We have a large variety of snacks and drinks, and we even carry a selection of hot foods for your enjoyment. You can also fill up your gas tank, making us a one-stop shop.  We strive to have excellent customer service and low prices that keep our customers coming back.  Stop by and visit one of our stores today!