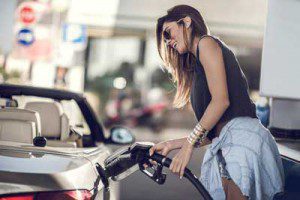 You might think the only thing that is important about a local gas station's popularity is the price of the gas. However, there is much more to becoming a popular local gas station. When you need fuel for your car or truck, obviously the price is going to be part of your decision, but there are other traits that are also important.
Location – You want a local gas station that is convenient to your home or work, or somewhere on the route between the two. You want one that is easy to navigate.
Clean – It is annoying enough to have to pump gas, but if the pumps are dirty and in disrepair, that is not going to cut it.
Dependable – A local gas station that has been in business a long time gives you the confidence that they are doing things right and that you can trust the quality of the gas and the service.
Convenient Hours – It does you little good if your local gas station is not open early enough or late enough to meet the needs of your schedule. Most people fill the gas tank either on the way to work or on the way home, or later in the evening when enjoying time out with family and friends.
At Cubbard Express, we have all of these covered. We have 13 locations throughout the Hickory Metro area, so one or more are likely on your way to wherever you are going. We keep each location clean and a pleasure to visit, both at the pumps and inside the store. We have been in business for 25 years as Cubbard Express, and our parent company, Bumgarner Oil, has been around for over 60 years, so we know a thing or two about maintaining a good reputation. Finally, we are open bright and early in the morning and stay open till midnight. And, on the subject of price, you'll love that about us, too, because we always strive to offer a fair price on fuel. We're the place where you'll be smiling at the pump!