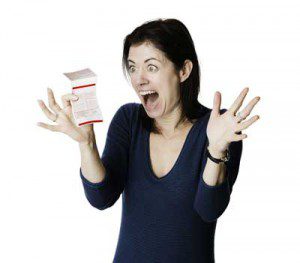 When you think about lottery tickets, you likely think about one thing – winning! But did you know that a lot goes on behind the scenes to sell lottery tickets in North Carolina? You likely know that lottery tickets were approved as a way to raise funds for education, but the benefits have far exceeded expectations.
For one thing, the state has been able to collect over $14 million in previously unpaid state income taxes by deducting them from prize winnings. An additional $1.4 million was collected on other debts to the state, as well as local government offices. And, this is just in 2015 alone! Lottery tickets also help communities, particularly small businesses, because retailers of lottery tickets earn commissions. The lottery was also able to contribute $1 million to the N.C. Department of Health and Human Services in 2015 to further help communities. You might think that running the lottery would take away a lot from the income received, yet the costs to run the program use only 1% of the revenues earned from the sale of lottery tickets.
Getting back to what this all means for education. In 2015, $521 million supported public schools, paying salaries (44% teachers, 19% assistants), building new schools (17%), paying off bonds, covering necessary repairs, paying for "at-risk" four-year-olds to attend preschool (13%), and providing scholarships and grants for community college and state universities based on financial need (5%). So next time you check your lottery tickets, you should be smiling whether you win or lose because we're all winners!
At Cubbard Express, we are proud to be a part of this benefit to North Carolina. We offer lottery tickets at all of our 12 Hickory Metro area locations.