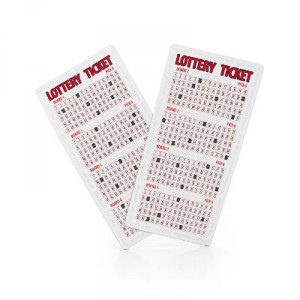 You stop at your local convenience store to pick up your next set of lottery tickets – it might even be your weekly ritual – but you begin to notice that there are things your clerk can't do as you pick out your tickets and look to see if you've won. Here are a few things a convenience store clerk CAN'T do when you stop in to buy lottery tickets.
Tell You What the Winning Numbers Are- Unfortunately, just because your convenience store clerk sells you your lottery tickets, that doesn't mean they have access to which tickets will have the winning numbers – or have any way to determine what the winning numbers are. Although you may receive service with a smile, that is the most they can offer when it comes to lottery tickets.
Sell Tickets to Someone Under 18- Whether you are underage trying to pass yourself off as 18 or if you are an adult trying to purchase lottery tickets for your child or a friend, convenience store clerks are not allowed to process this type of transaction. State and federal laws prohibit the sale of lottery tickets to minors, even if an adult is making the original purchase.
Take Your Credit Card for the Purchase- Although it is convenient to use our credit cards for traditional purchases, lottery tickets must be purchased as a cash transaction. Your clerk is unable to make exceptions.
Purchasing lottery tickets can be exciting and gratifying – and there is no reason you can't have a great experience when you visit your local convenience store or gas station to make your purchase. At Cubbard Express, our professional and friendly staff will work to make sure you have a great experience whether you are purchasing lottery tickets or stopping in to grab a drink for the road. Come by today for all your one-stop-shop needs.